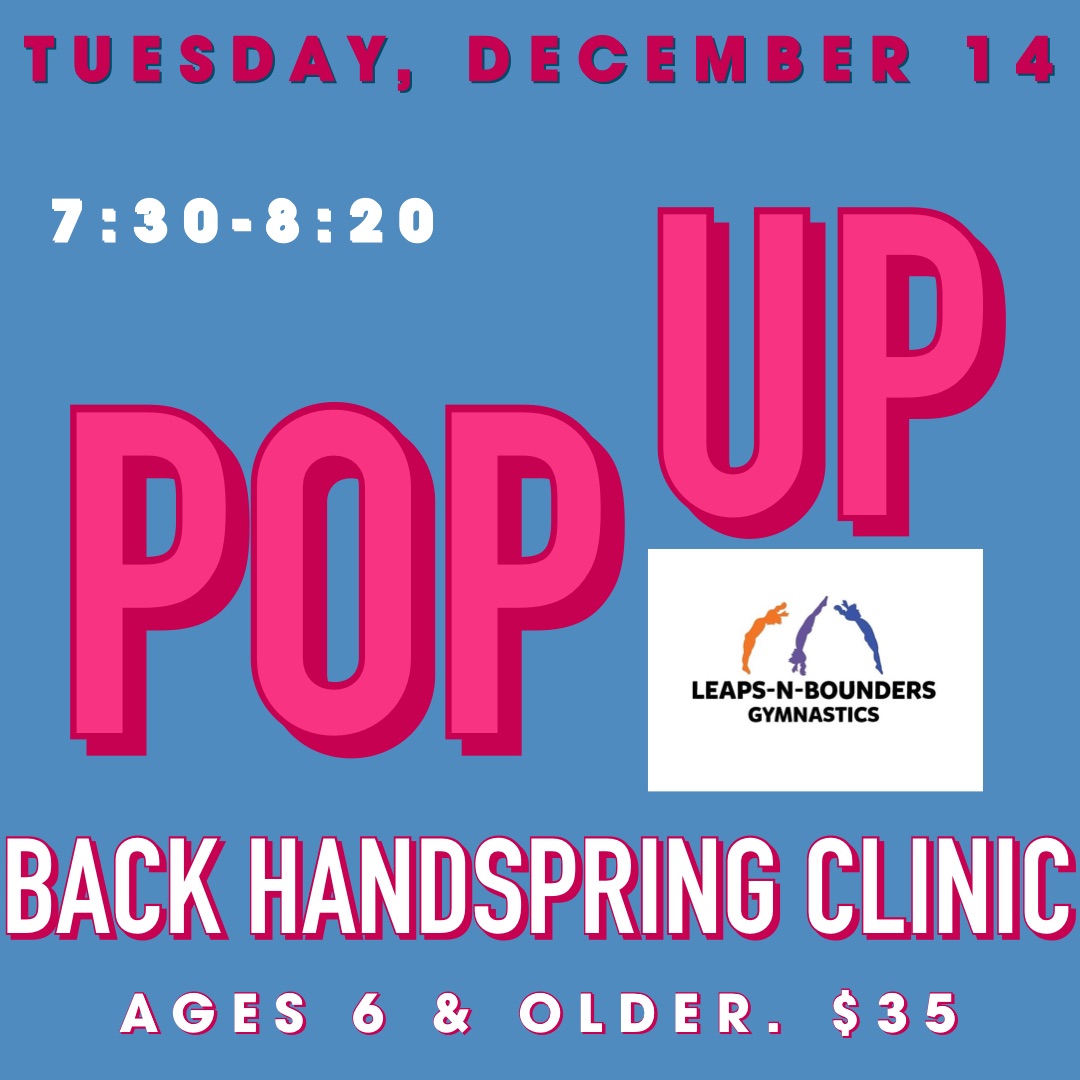 Pop-Up Back Handspring Clinic
https://app.iclasspro.com/portal/lnbgymnastics/camps/21
Learn and Practice proper shaping and technique through drills and exercises designed to teach and strengthen the Back Handspring! And, yes, students will do lots of Back Handsprings, too!
Tuesday, December 14, 2021
7:30 – 8:20 pm
Ages 6 yrs and up. Will be grouped by age depending on enrollment.
$35